In order to meet the legal requirement for protecting tenants, it is crucial that a landlord is in possession of a Gas Safety Certificate. As a landlord, your tenants' safety is your responsibility, whether you are letting a residential property, a room in a private household or even rented holiday accommodation. The certificate is registered should all gas appliances, fittings and flues provided meet the minimum safety standards under the Gas safety (Installation and Use) Regulations 1998.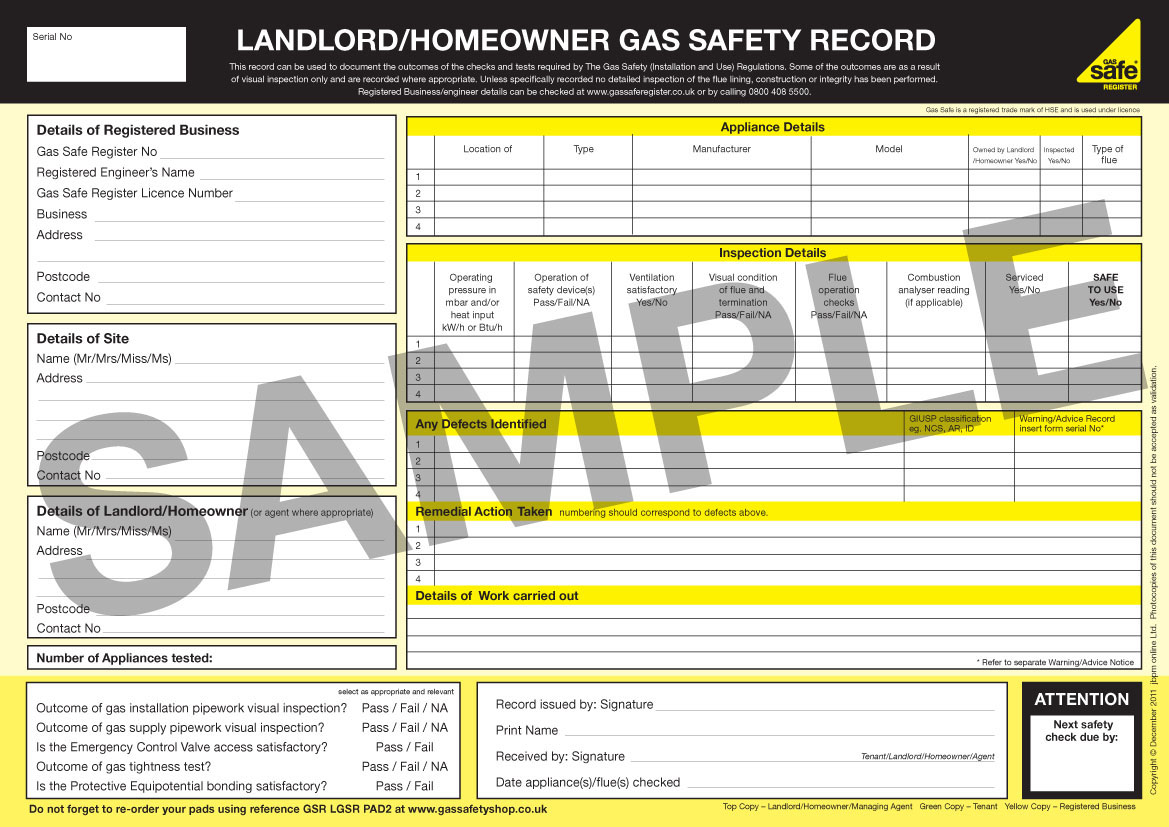 It is equally important if you are a tenant to ask to see your landlord's gas safety certificate if you haven't already been supplied one. If a gas appliance has not been checked, you could be in danger of carbon monoxide poisoning from the fumes. If you haven't seen a gas safety record from your landlord then request one. If they haven't got a record to show, then ensure you put them in touch.
At Essex Boiler Specialists we are able to ensure that a property is safe through three main services. Firstly, we supply maintenance work, ensuring all pipework and appliances are in a safe condition and serviced in accordance to a manufacturer's instructions. Should these be difficult to find, we can instead ensure that an annual service is provided by one of our Gas Safe engineers.
Next, we look to complete a gas safety check. This is another 12 monthly assessment that is required for all gas appliances and flues. This particular check ensures that gas fittings and appliances are safe to continue using. Lastly we make a record of the annual gas safety check to provide to your tenants. This protects you and them.
Latest News
Probably long overdue, and when you are busy installing, servicing and maintaining boilers for a great of number of customers, finding time to look at the important aspect of making sure we are recognised tends…

Read more

Baxi is name that is synonymous with heating appliances, and one of the oldest and most established names in the industry.  From its inception it was bound to be successful with Richard Baxendale launching the…

Read more