Essex Boiler Specialists install boilers for residential homes across Essex, with a skillset ranging from Combi Replacement Installations, to Conventional to Combi System Upgrades. Our experienced team of Gas Safe registered engineers understand the importance of an efficient boiler installation, and the steps required to ensure a seamless transition between your old and new boilers.
Initially, an engineer will provide a thorough site survey of your property, in order to recommend a specific system based on where your boiler is currently situated, or explain the process involved should you wish to upgrade or move your boiler to a new location. Once a decision has been made, we will then build our installation date around your schedule.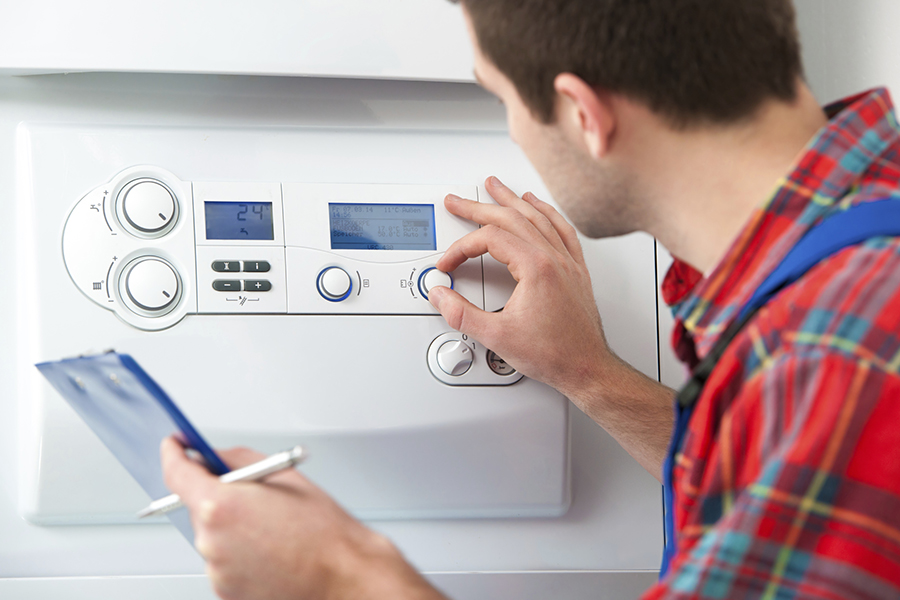 Our Combi Replacement Installation can be completed in one day. We begin by safely removing and dispensing of your old boiler, to make room for the new system. This is usually a straight exchange, as we will look to utilise the existing pipework available. On occasions where this isn't possible, we can also include additional pipework installation, and a Power Flush facility at an additional cost should it be required.
The Conventional to Combi Boiler Upgrade service, requires two days to complete. The first step is to remove your hot water cylinder from your boiler site and send all hot water directly from the supply to the taps. We include a Power Flush as an optional extra. We then connect new pipework that attaches the cold supply to the mains water from the water tank in your loft. Should you wish to relocate your boiler site, advice can be taken from the initial site survey.
Whether a Combi Replacement Installation or a Conventional to Combi Boiler Upgrade, on completion an engineer will supply you with a Gas Safety installation Certificate. All of our engineers are Gas Safe registered, a requirement needed to legally install a boiler and then register the certificate to Gas safe themselves. It is important that you keep your certificate safe, as it will be critical if ever selling your home in future.
It is important to us that you feel completely comfortable and involved with your boiler installation. The decision will always be yours as to the model you choose, and work will never be carried out without prior consent. By quoting up front, and ensuring a smooth, professional transition during your installation, we aim to keep costs low and efficiency high.
Latest News
Probably long overdue, and when you are busy installing, servicing and maintaining boilers for a great of number of customers, finding time to look at the important aspect of making sure we are recognised tends…

Read more

Baxi is name that is synonymous with heating appliances, and one of the oldest and most established names in the industry.  From its inception it was bound to be successful with Richard Baxendale launching the…

Read more